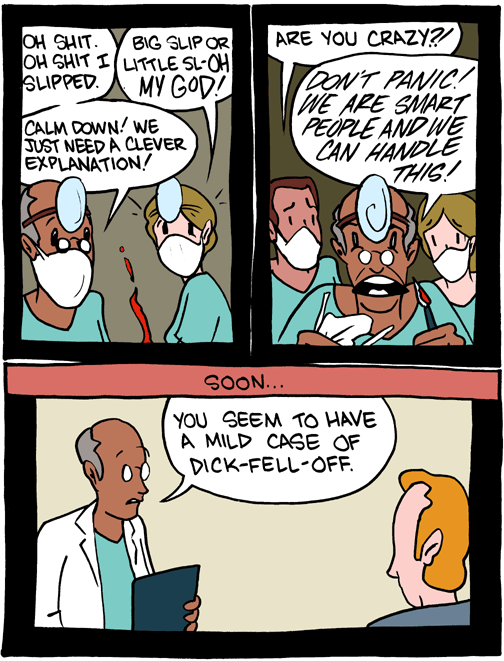 February 12, 2010

Kelly's hoooome for the weekend!

Don't have much else to say, so here's the last few books I've read (does not include math or science stuff):

Jan 26-Feb3: The Ciderhouse Rules
Feb3-Feb6: The Good Earth
Feb6-Feb9: A Journal of the Plague Year
Feb9-11: Green Hills of Africa
Feb11-??: Noble Obsession

The first three were excellent, especially the first. Green Hills of Africa is the first Hemingway I didn't like. "Noble Obsession" is an enjoyable non-fic about Charles Goodyear, which I'm only about halfway through right now.


February 11, 2010

BAM!
One of our
first videos ever
is up at Funny or Die. Whee!
Progress continues on my top secret project. I'm officially something like 1/20th to completion!
February 10, 2010

I wrote a simple little game.
Check it out
, and if you play, gimme notes!
February 9, 2010

It's been a really great few days. I finally have a good grip on my schedule. I get up early, read, learn math/science, write TOP SECRET PROJECT, write SMBC, write sketches, more math/science, draw comic, read. It's non-stop, and it's AWESOME.

Most important rule: Must drink a quart of coffee before 1. I likes me drugs. I've been lead to believe that light roast is slightly more caffeinated, so I've been favoring that lately.

It's a weird thing. I used to drink pure black coffee on the assumption that it was the best way to perk up. But, slowly I came to decide light roast with cream and sugar was better. Think about it. The light roast means slightly more caffeine. The cream cools your coffee so you can drink it faster. And, the sugar is MORE PRECIOUS CALORIES.

February 8, 2010

Kapow! It's Monday, which means new video day!
If you like that one, don't forget to check out all the videos
on the main site.
<3, Zach