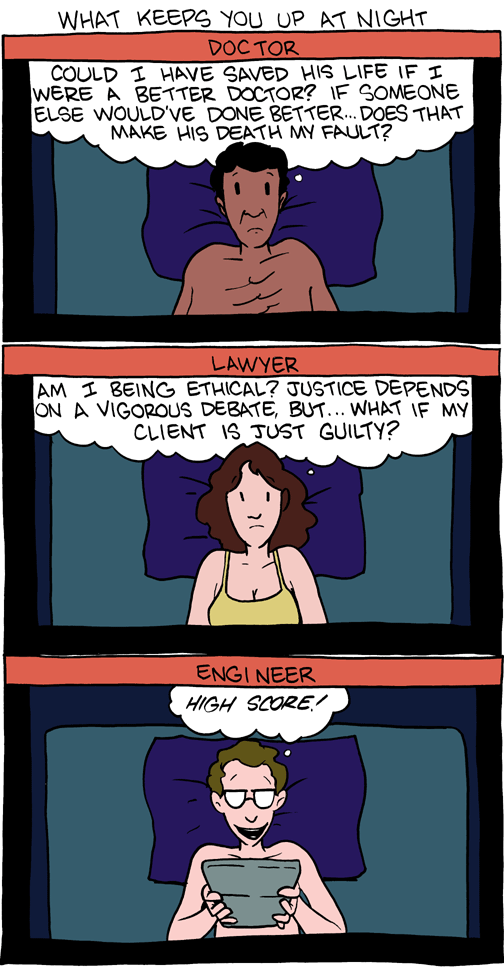 April 8, 2010

Whee! New favorite video up at Funny or Die. One of my personal favorites, as it features
shirtless James
.
April 7, 2010

Slowly going mad...
April 6, 2010

Bam! Back on schedule(ish). Since I was a little late yesterday, I want to mention the glorious
new vid.
So far, people like it pretty well. Plus, it's 60% ladies.
Okay... I'm gonna go sleep. Whee!
April 5, 2010

April 4, 2010

Last day of Wondercon. Come by booth 425 for AMAZINGNESS!