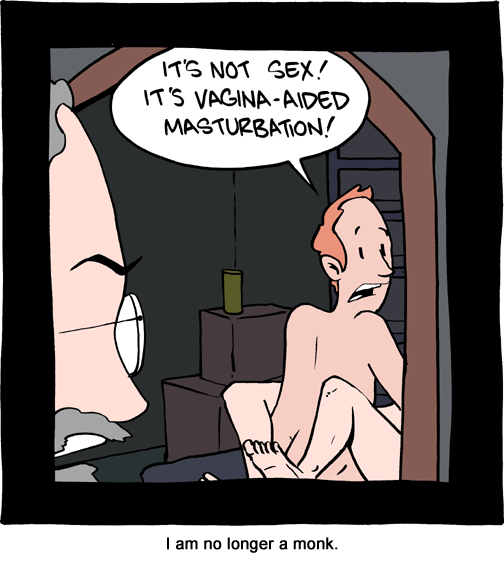 July 10, 2010

Woop! Week of dirty jokes!
July 9, 2010

Whee! Hope this makes sense. First person to post a picture and send it to me (preferably at
my twitter
) gets
respect.
July 8, 2010

WOO! Finally got DVDs sent to the printer. They should be ready for San Diego Comic-Con. GOD DANG that's a relief.
Also, another
favorite vid
is up at F or D.
July 7, 2010

Wow, people are really liking the
new vid
. Neato.
Progress on my other other secret project finally resumed again today. I'm starting to feel like I've really settled into the new place at last. Woop!
July 6, 2010