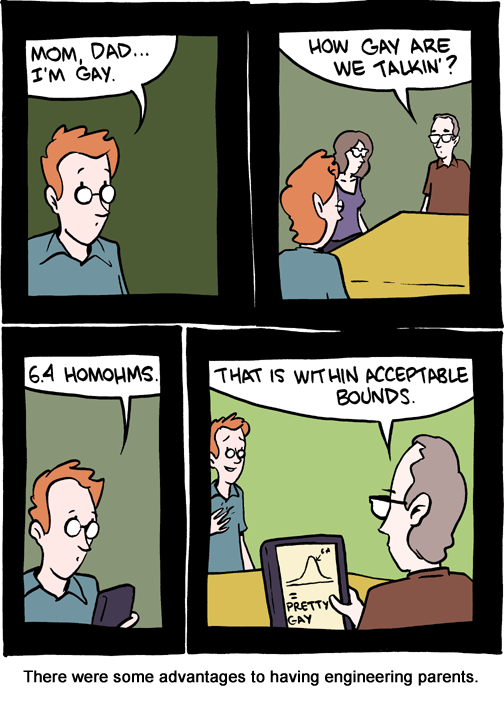 July 13, 2010

July 12, 2010

New comics! New videos! It's MOOOONDAY!


July 11, 2010

Blorf! Another successful shoot day. AND, tomorrow's Chason's birthday. We're celebrating with cake and mint juleps.
July 10, 2010

Woop! Week of dirty jokes!
July 9, 2010

Whee! Hope this makes sense. First person to post a picture and send it to me (preferably at
my twitter
) gets
respect.