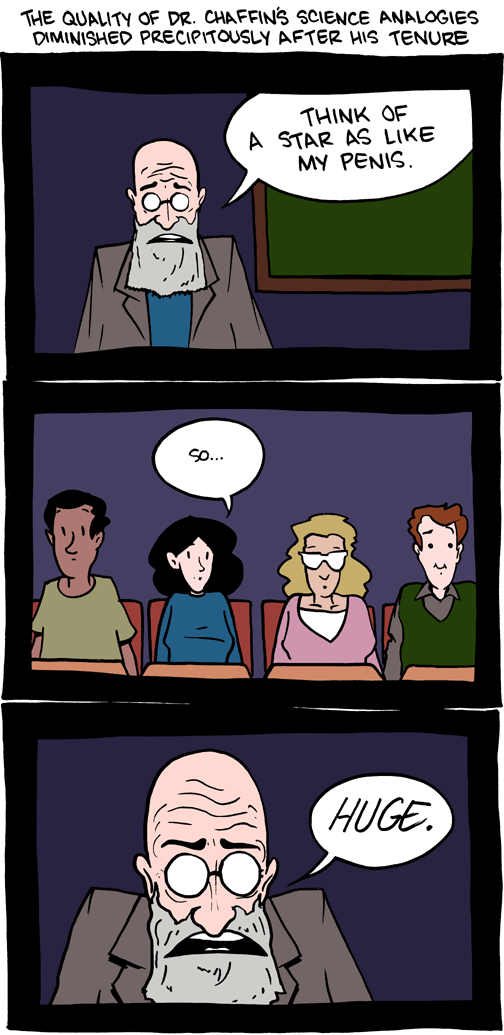 July 27, 2010

Whee! It's hard to believe it's been a year of SMBC Theater, but we finally have a
freakin DVD
. For this first one, if you buy a hard copy, we'll autograph it and include some stickers.
I had an amazing time at SDCC this year. I could write a lot about it, but I think
this blog entry pretty much sums it up
. One of the biggest pleasures of my cartooning "career" in the last few years has been meeting awesome people, and Phil Plait is one of my favorites. He gave me a freakin'
meteorite
! From
space
!
July 26, 2010

Geek joke, geek video. This may be the best one yet.


July 25, 2010

Sorry, no votey! I forgot to draw one before I left. But, I'll put one up when I get home.
July 24, 2010

July 23, 2010

Wooh! First full comicon day went well. Don't forget to come by and say hi at booth 1232. We got shirts, DVDs, and my sexy sexy face. Wooh!
Also, don't forget to read
JP's Blog
(scroll down) for contest info. Whee!