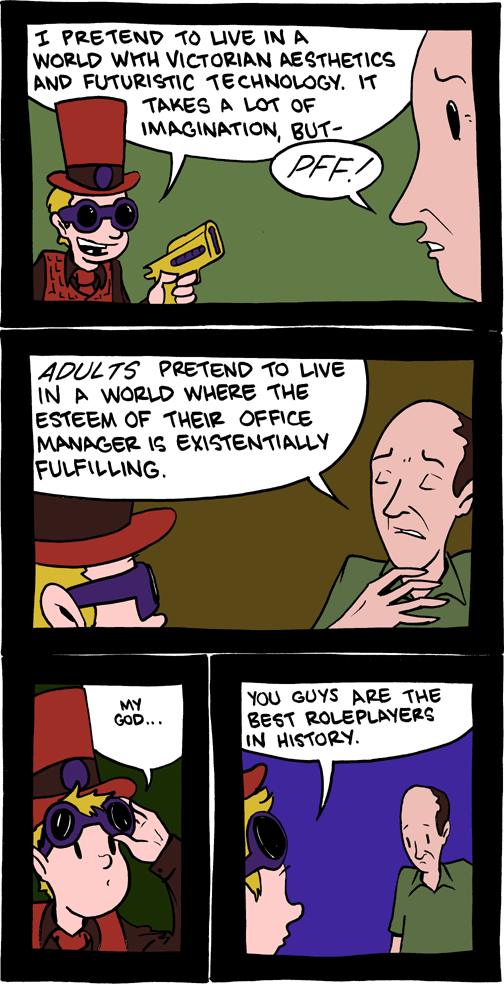 Rotate phone to read blog
2010-08-10
Whee!
Oh, don't forget to check out the
new vid
. It's chock full of murder!
2010-08-09
Geek joke!
And, it's new video day...
Oh, and just a reminder that DVDs are
now available
in shiny shiny hardcopy or in torrent format.
2010-08-08
WHEE! First time in a while I've updated during a a shoot weekend. Wish me luck...
2010-08-07
My house is suddenly full of inebriated Russians...
2010-08-06
Whee! We're working on a hypocube shirt. Don't let me down, turbonerds!