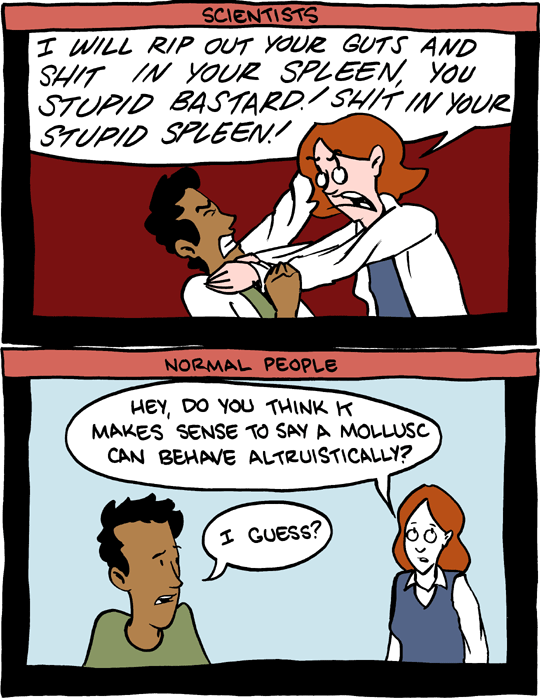 September 29, 2010

COMICS! Don't forget to come see me at NYCC, in New York, October 8-10. Free high fives!
September 28, 2010

Met some awesome readers from Brisbane after seeing "Avenue Q" last night. Cool!
September 27, 2010

New video day!



Also, I wanted to say "HI" to SMBC reader, Olivia Lafferty, whom Kelly met recently. HI OLIVIA. YOU ARE SUPER COOL.
September 26, 2010

September 25, 2010

MARTBOT UPDATE: If you're seeing this, you're seeing our BRAND NEW SERVER. Please report any weirdness you see.
WOOP! I'm headed off to New York tomorrow to spend some time with the family prior to NYCC.
Also, Kelly wanted to say HI to SMBC reader, Sadie, whom she met at
Jorge's
talk in Santa Barbara today. HI.