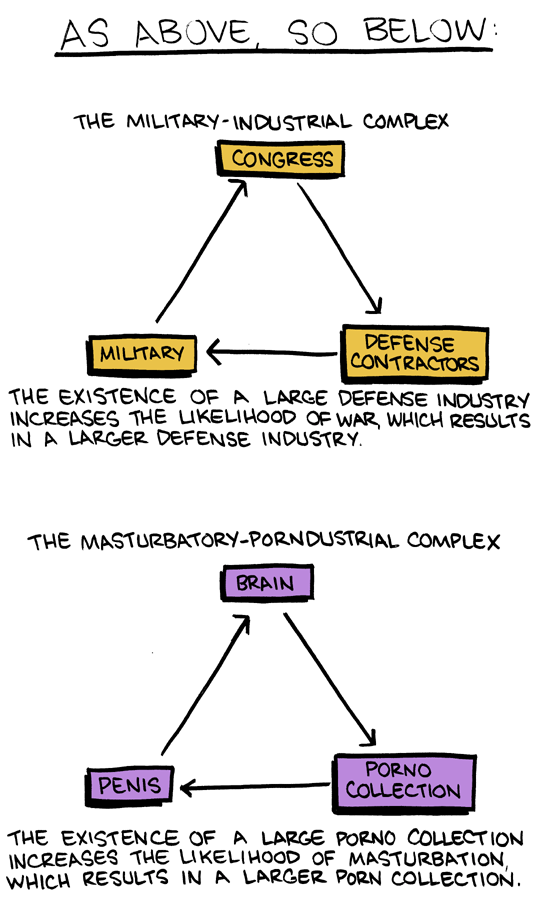 November 22, 2010

This comic dedicated to my brother Greg, who is an actual political theorist.
November 21, 2010

Hope this still makes sense... good luck!
November 20, 2010

Don't miss the
SMBC Theater Fan Club
. The first SMBC Theater contest is over! The contest was to come up with another phrase for Cosmotopian magazine. The winner of a BRAND NEW SMBC Theater DVD is Paul Kostrzewa with "Put your arms behind your back and touch him on the penis... Penis DeMilo!"
Stay tuned for more contests coming soon!
November 19, 2010

The slow descent into madness continues. Woop!
November 18, 2010