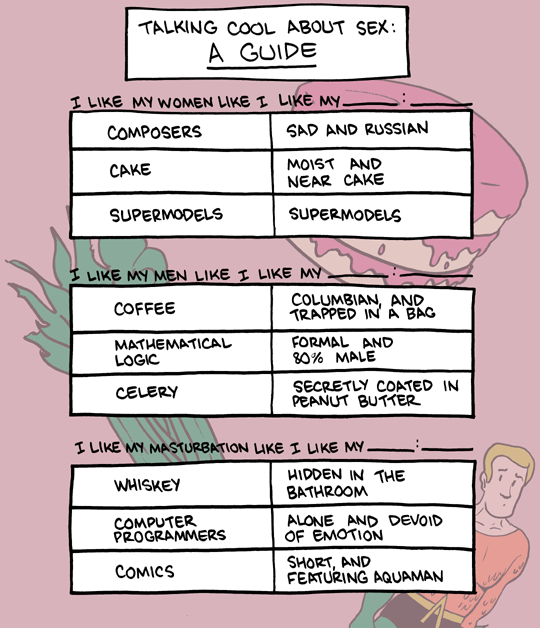 December 22, 2010

I just started learning discrete math. Soooo, cooool. What's the opinion on the book by Susanna Epp?
OH, and we're doing another DVD giveaway for SMBC Theater.
Checkit!
December 21, 2010

December 20, 2010

My GOD I love this video.


December 19, 2010

Not sure what this is about. Good luck!
December 18, 2010

My penis is worth 10,000,000,000,000,000,000,000,000 cubic meters of interstellar medium.
Hey guys, we're doing a DVD giveaway thing again at SMBC Theater.
Go check it out
.