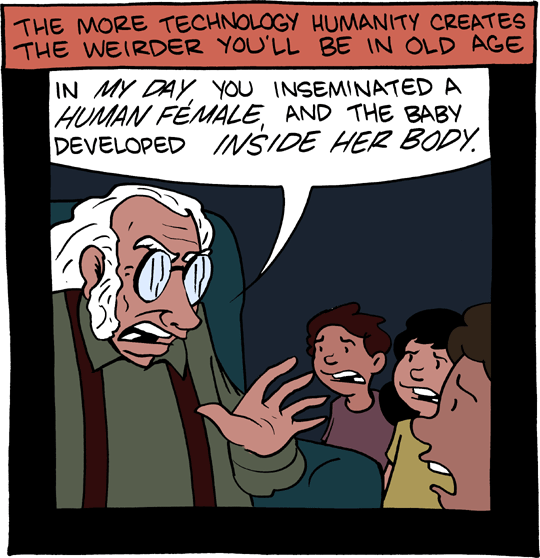 February 3, 2011

The awesome Jim Zubkavich recently finished an awesome coloring job for the SMBC Book cover (more details soonish!). He also creates a great comic called
Skullkickers
. Check it out!
February 2, 2011

OH SNAP! It's a zombie choose your own adventure video thing featuring
James Ashby???
. My friend, Jon Brence of Harcos Labs, is doing a cute ad campaign for zombie themed junk food. Check it out!
February 1, 2011

Oh hey, my old friend Danielle has a
rock band
. Do you like
rock music
? I'll be you do.
January 31, 2011

New VIIIIDEO:



January 30, 2011

Wooh! This has officially been the busiest month in the history of the site :) To all you lovely ubergeeks who check in regularly-- I can't thank you enough. 2011 is looking GREAT!