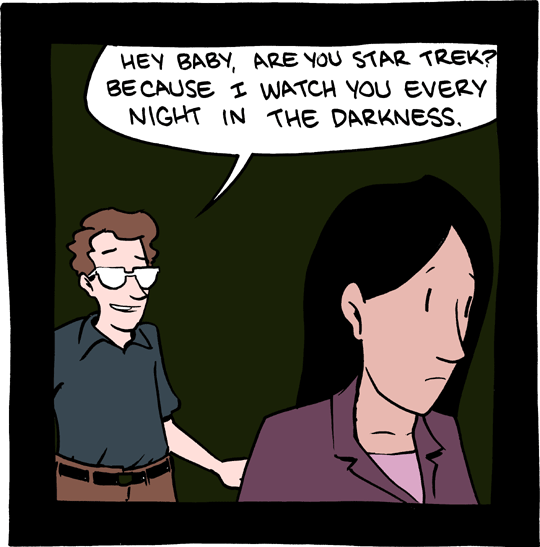 February 8, 2011

February 7, 2011

NEW VIDEO DAY! Featuring James, JP, and a bunch of awesome ideas.


February 6, 2011

February 5, 2011

Just got the go-ahead from the powers that be to show you the
new cover
. Coming soon!
February 4, 2011

Hey geeks! My sister Robin wanted me to point you guys to a cool fundraiser for foster kids.
If you can give a couple bucks to help out
, it'd be massively appreciated.
Also, if you're interested in gay rights, and trolling,
you'll enjoy this
.
Update: Holy crap, it's blown up completely! For people visiting from the various linkers, you may enjoy this vid we did last year: