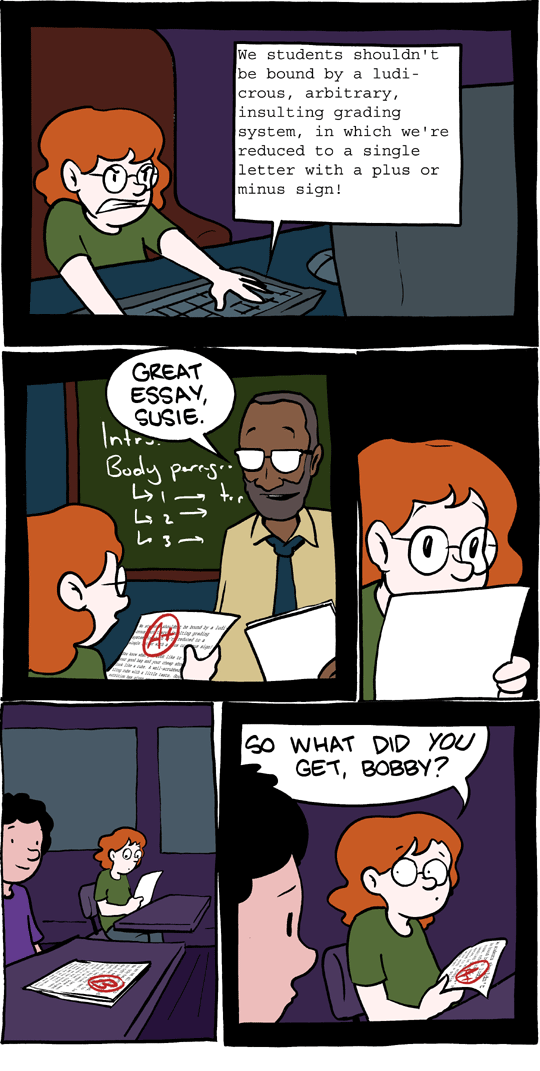 March 10, 2011

March 9, 2011

Whee!
If you're skeptically-inclined, I did an
interview!
March 8, 2011

Are you a fan of Discover Magazine? Make sure to pick up the April edition. They have a section on webcomics!
March 7, 2011

New video! Got the idea for this after reading a P.G. Wodehouse novel. Hope you enjoy!


March 6, 2011

Pow! Had a highly enjoyable birthday catching up on sleep, reading books, and writing dirty jokes. Thanks again for another awesome year, geeks!