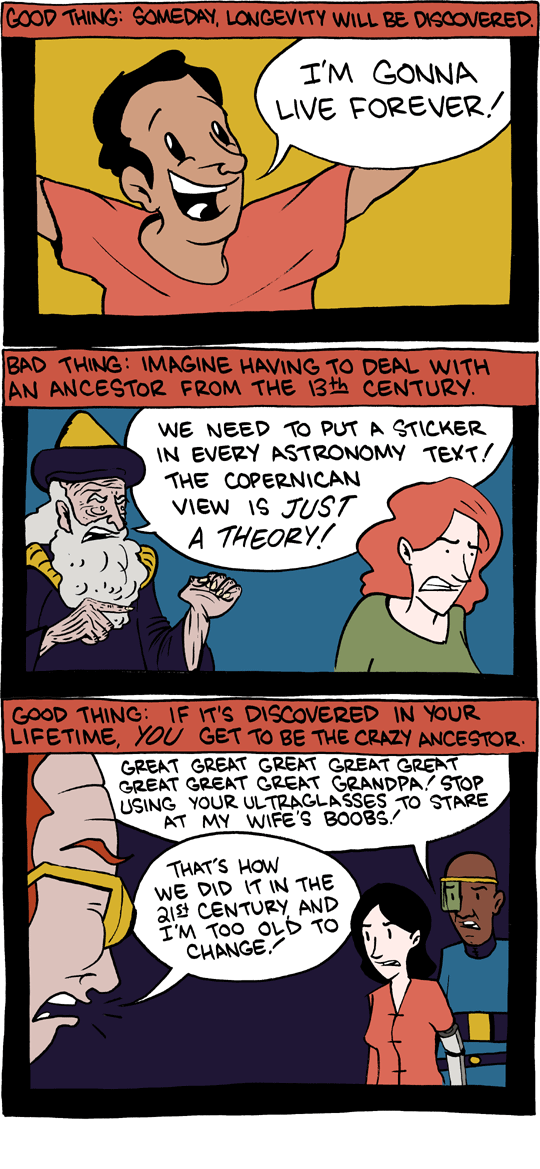 March 15, 2011

Hey geeks. No doubt you've heard a lot about the Japanese tsunami. We're now hearing reports of coastal cities losing 15% or more of their population. Imagine 1 in 7 people in your town dying violently in a 24 hour period.
Direct Relief
, which has a very good rating for spending most of their money on relief (as opposed to administration and promotion) have a setup where you can choose to give to Japan. Remember, this is the country that gave us Samurai, Ninjas, dirty cartoons, and Godzilla.
March 14, 2011

New video day!


March 13, 2011

March 12, 2011

March 11, 2011

Hey peeps! If you live in chicago, make sure to come see us at C2E2 the weekend after this one. We'll be boothing with the
explosm lads
.