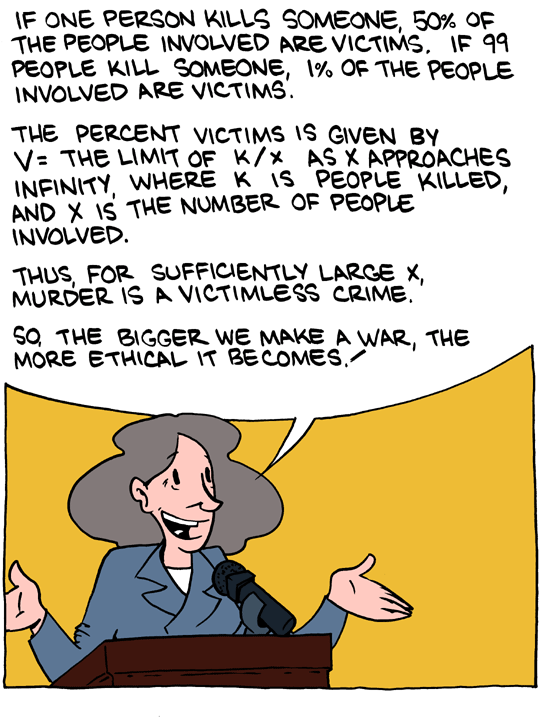 Rotate phone to read blog
2011-06-12
BINK! Don't forget to come see me tomorrow if you're in the SF area. Whee!
2011-06-11
Hey, Bay Areans! I'll be doing a book signing Sunday at 5pm at
Borderlands Books.
High fives are free!
2011-06-10
Kerpow! If you're in town,
Beerscussion IV
is coming up!
Also, today's comic features a cameo by SMBC reader Kevin A. Hi Kevin! You were one of the more attractive gentleman at the Brooklyn party.