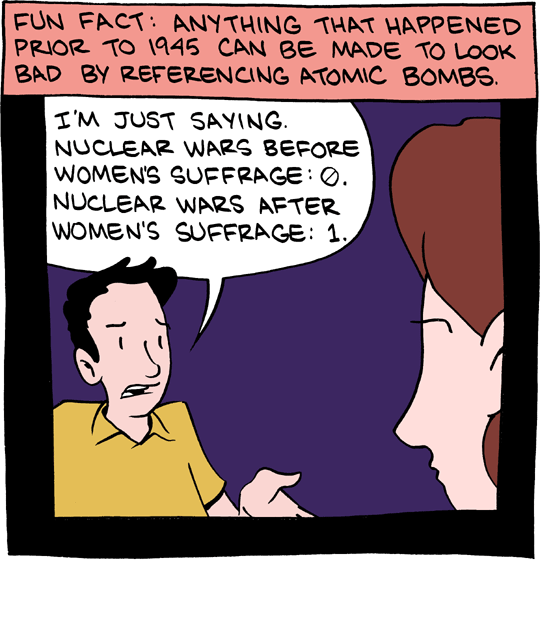 June 21, 2011

June 20, 2011

Whee! Sorry for the late update, but I just got back from a wedding. On the plus side, I met some awesome SMBC readers there!
June 19, 2011

New video dayyy! (NSFW!)


June 18, 2011

Kerpow! Updating from a tiny room somewhere in Michigan.
Also, Box Brown is working on a new kickstarter comics thing.
Check it out!
June 17, 2011