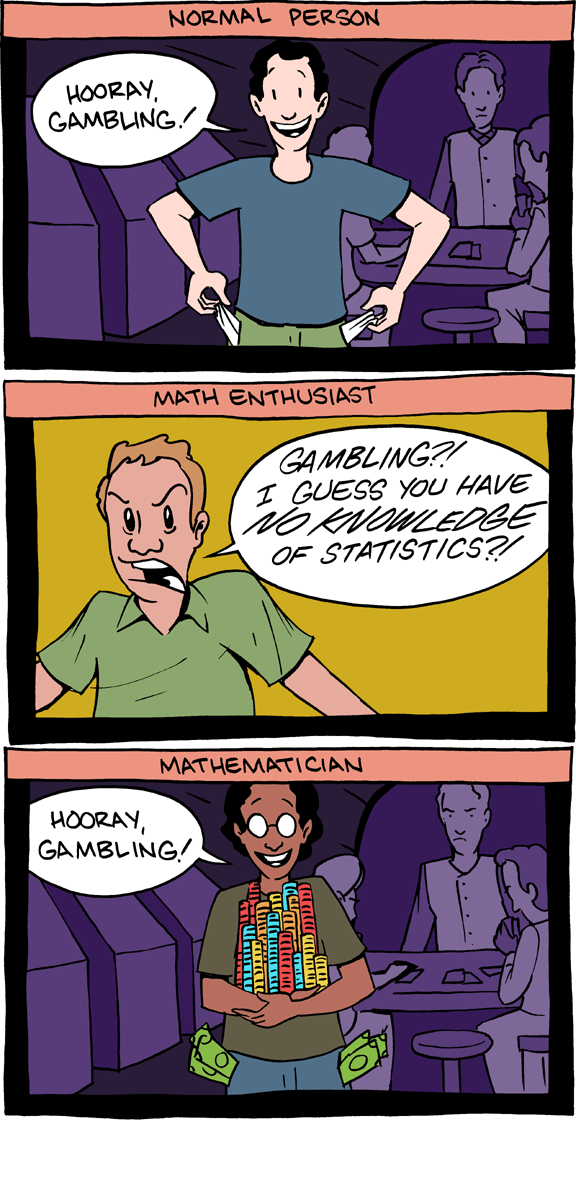 2011-07-28
Hey geeks! The SMBC Theater crew did a little
online commercial
with the geeks at hipmunk. If you've ever wanted to see me and JP cuddling... now's your chance.
2011-07-27
Sooo tiiiired. But, update finished...
I wanted to give some love to my SDCC Boothmates. Bill Barnes and Paul Southworth do a geek/techie comic called
Not Invented Here
and Bill and Gene Ambaum do a comic about a library called
Unshelved
. Check'em out!
2011-07-26
New shirt in the store! Also, we have regular sizes of all the other shirts back in stock. Woop!
2011-07-25
Whoo! And, we officially survived comicon. Now to sleep for 5 hours...
2011-07-24
Getting druuuuunk