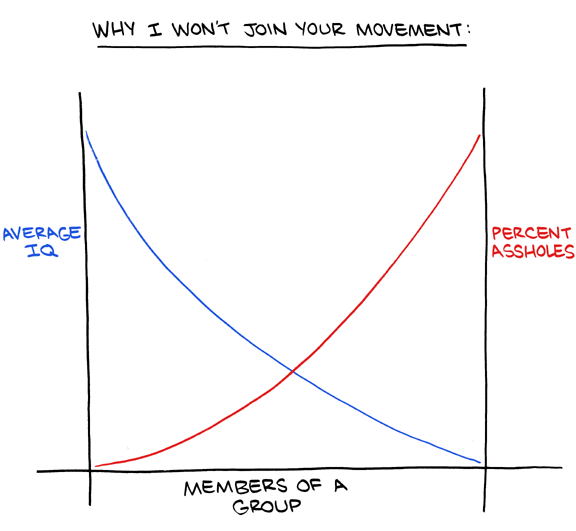 August 16, 2011

This is my new favorite shirt design.
Based on the response so far, these may sell out. So, if you want it for school, please order soon!
August 15, 2011

True story.
August 14, 2011

Oh man, drawing through a headache is killer. Enjoy! Also, we just introduced the
dorkiest item ever
into the store!
August 13, 2011

Wooh! Thanks so much to everyone for
supporting our kickstarter
. If you read this in the next few hours, there's still a chance to donate, and we'd very much appreciate it. As of tomorrow, I promise I won't bug you about donations for quite some time. Thanks again, geeks! <3
August 12, 2011

Thanks again to those who've donated.
There's still a little time left
, and every donation adds to our ability to make this thing awesome. Thanks!