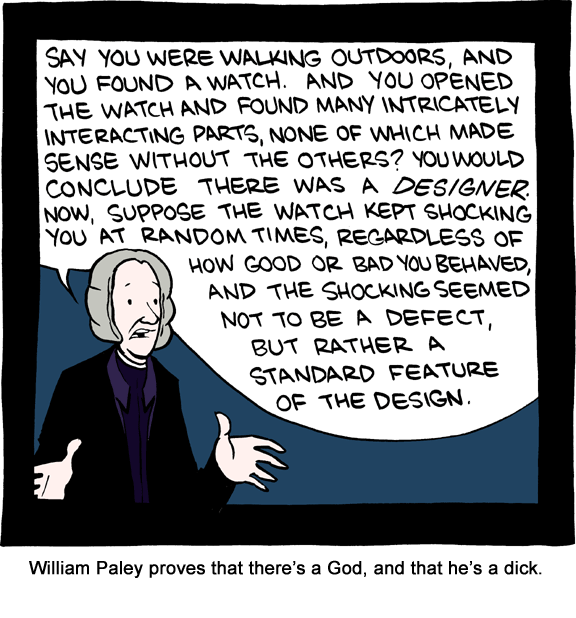 August 21, 2011

Who likes inflammatory bumper stickers?!
August 20, 2011

What's this? All of the SMBC Theater DVD... for FREE?


August 19, 2011

Made a
blog post
on netiquette as it regards supporting your favorite artists.
August 18, 2011

Annnnd, I'm gonna go retire my hand for the night.
August 17, 2011

Holy crap! We pretty much sold every single one of
the new revenge dinosaur shirt
. But, have no fear! We're rushing a new and if you order now, your order should ship within a week or so. Again, I have no idea how many we'll be able to keep in stock, so if you want it for the new school year, buy soon.
Oh, and thanks to all the buys yesterday, we sold more shirts in one day than the previous 30. Thanks, geeks!
Zach