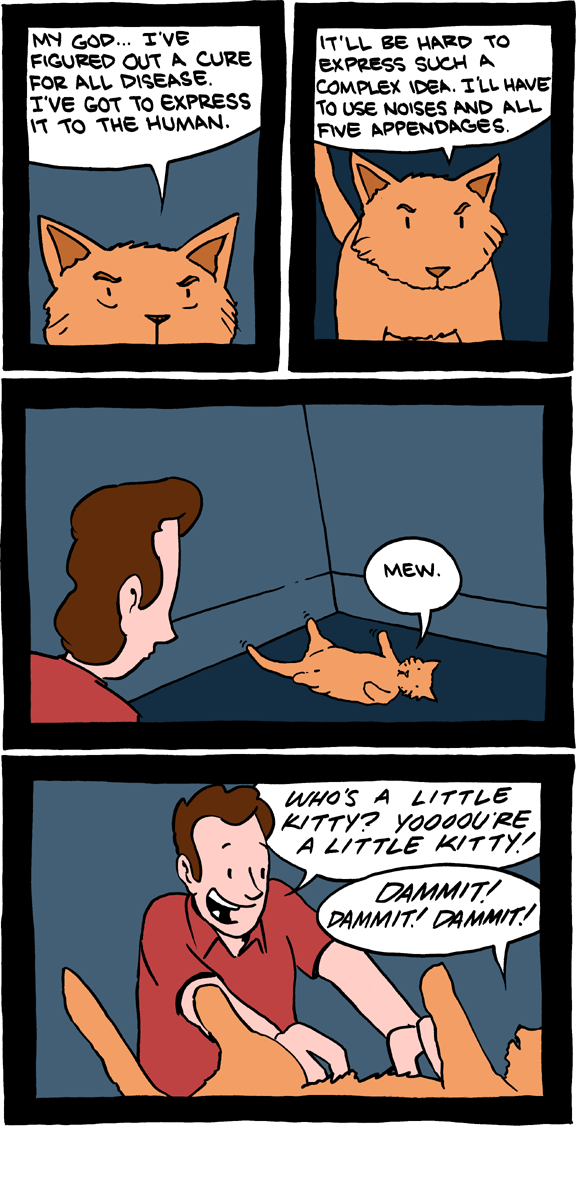 April 1, 2012

Last day at ECCC! And it looks like we may sell out of merch. So, if you want a shirt, please come by early!
March 31, 2012

Don't forget, if you're at ECCC, come see me at booth 206!
March 30, 2012

Hey Seattle geeks! Come see me and the Unshelved dudes
at ECCC!
March 29, 2012

March 28, 2012

Hey scientists! There's still time to sign up to crowdfund your research
at SciFund!