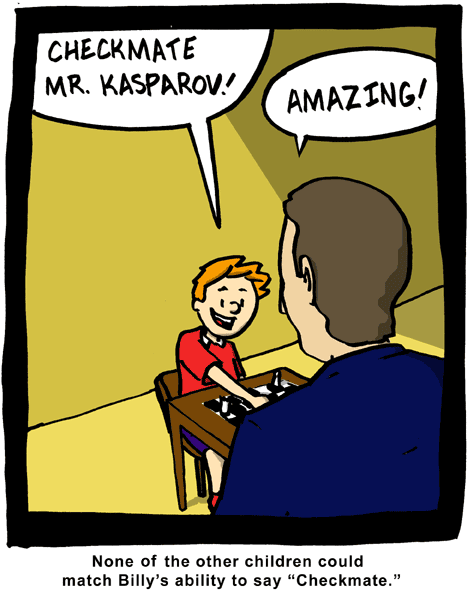 September 10, 2005

September 9, 2005

You guys are crazy with the voting! I've never had so many votes in one day. I guess you guys like "Chason!" I'm gonna try to get a new episode up this weekend, and every subsequent weekend from now until when Chason inevitably dies of syphilitic insanity. Also, go read ALP.
September 8, 2005

Wooh! It's a two comic day!

First, your regular single panel comic. But, you can also see a 3 panel comic featuring Chason from the old SMBC college strip. All you have to do is vote! (you get one panel per vote).

Hope you like it.

Zach (IM WizToast)
September 7, 2005

Go read Holy Bibble. It's a comic!
September 6, 2005

New voting incentive for WebComicsList - A preview of my top secret still in the works project.