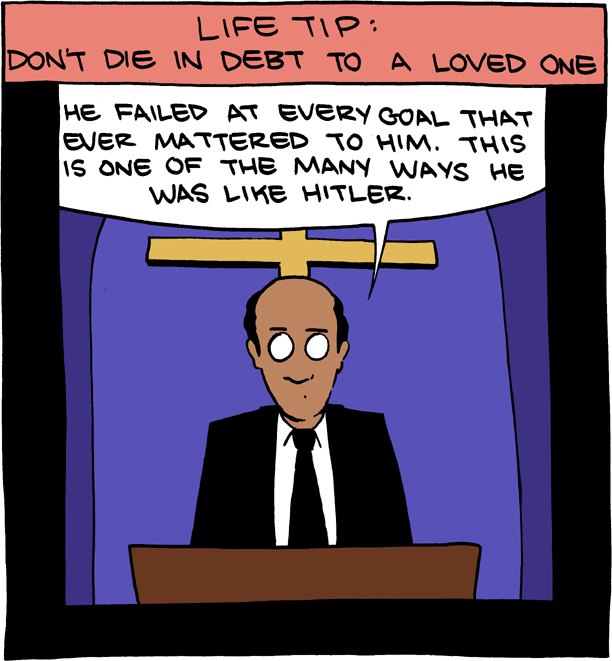 December 13, 2012

Continental US geeks! Remember, if you want something from the SMBC store for Christmas, you must order by the 14th. Things ordered after then *may* get in by Christmas, but we can't guarantee it.
December 12, 2012

Word on the street is there'll be an announcement regarding
Hand to Mouth
soon... stay tuned geeks!
Also,
Dragon's Lair Austin
now has a bunch of signed SMBC books if you want one and are in the area.
December 11, 2012

December 10, 2012

THERE IS NO SANTA


December 9, 2012