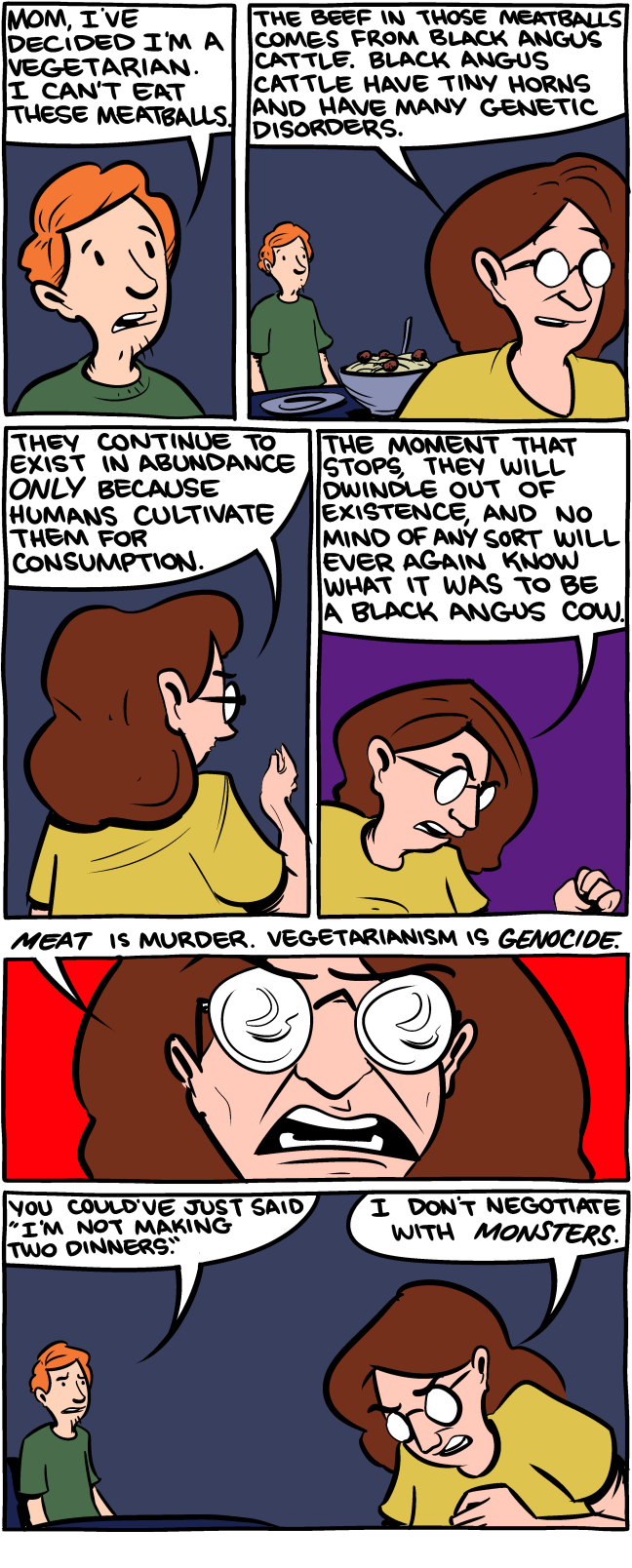 September 7, 2013

Before you get mad, I'm a vegetarian. Just like Einstein. Also Hitler.
September 6, 2013

Hey Gaymers!
My pals at GaymerX
are having a sale until Monday (9/9). Items are already discounted, but if you have an order over $20 and you enter the code "smbc15" and you stand on one leg, you get 15% off.
September 5, 2013

September 4, 2013

Sorry for the outage. I have flagellated myself accordingly.
September 3, 2013

My friend Phil, from 5th Street Games, has an *awesome* looking game up on Kickstarter!