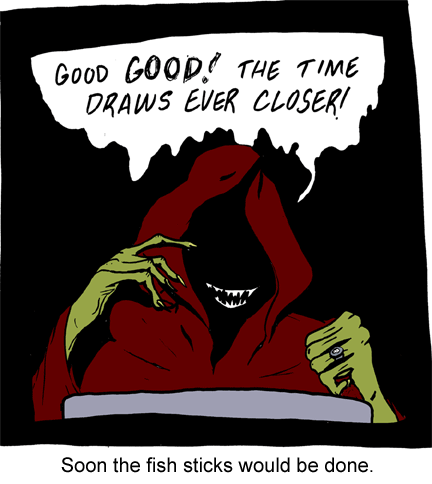 March 2, 2006

GO CALL IN TO CHRIS'S SHOW HERE.

The comic is late today because I'm a flaming jerkhead. This Saturday I will be throwing down the gauntlet and redrawing TWENTY FIVE old comics, MINIMUM. IM'd words of encouragement/distraction/hatred greatly appreciated.
---

Hey, I'm participating in this season's sketch battle.

Also, I just put up two updates since I was late yesterday. You may want to click back...
March 1, 2006

February 28, 2006

My hand got stuck in the toaster for 3 hours last night, so today's comic will be a little late.
February 27, 2006

February 24, 2006