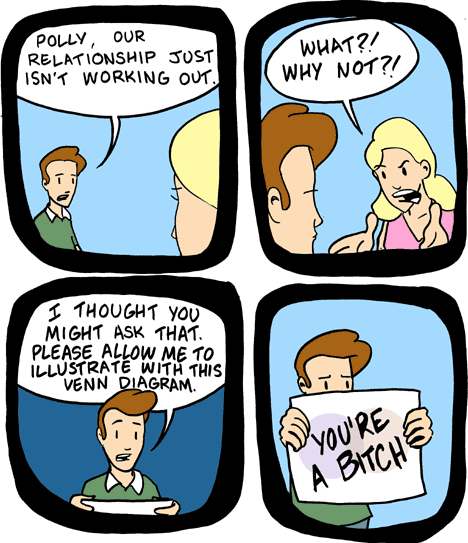 July 2, 2006

UPDATE: New Zach Your Own Adventure Results Page!

Well I thought it was funny.

Also, belated grats to Liz on her animation finals. Going to Disneyland today reminded me how unrelentingly inadequate my art skills remain, which reminded me of one of the artists to whom I am inferior by a particularly wide margin.
July 1, 2006

This is probably the funniest pun conceived in recent memory.
June 30, 2006

A friend of mine pointed me toward this.

It's an overweight comedian trying to raise money for gastric bypass surgery by selling comedy CDs. I haven't heard it myself, but it's got a lot of names on it for anyone who's a stand up comedy buff (including Doug Stanhope).

I haven't heard it myself, but I've been told it's pretty good. So, if you feel like supporting a good cause and actually getting something in exchange for it (preposterous!), go give it a look.

In other news, Chris is back to updating with regularity. Go tell him not to stop.
June 29, 2006

June 28, 2006

New Chason! and new Journal Comic today.

I'm gonna be adding a lil' thangy in the lower right corner of the page with links to all my various crap. I realized I'm running about four billion websites, so this should make it easier for you guys to read ALL OF THEM.

Much love to all my donaters. Linky love to Reva. Extra special love to my sister Robin who helped guarantee that I will be slamming my face into a carton of spoiled milk in the near comic future.

Also, go check out my newest sponsor Ninja Burger. I don't get a lot of non-comic advertisers, and this one is interesting.