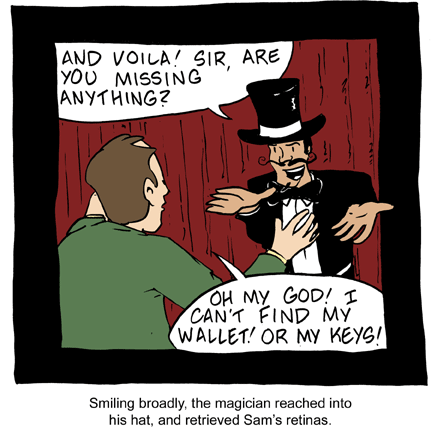 August 8, 2006

August 7, 2006

August 6, 2006

August 5, 2006

ATTENTION ALL QUAKE PLAYERS:

The infamous MarTAY has put together a number of things to improve your quaking experience.

1) A ONE-OF-A-KIND piece of software colloquially referred to as "The Quake Signal." This sits in the lower right-hand portion of your screen and lets you know when battle is afoot.

2) CUSTOM TEAM FORTRESS, which means that the ridiculous quotient has know been quadrupled. You may now play as a Berserker, Warlock, Judo Master, and a bunch of other crap.

2.5) MarTAY also created some software to allow you to customize your class prior to actual gameplay. INSANE!

3) GO PLAY QUAKE NOW. I will log in as "Pterrordactyl" to defeat anyone who challenges.
August 4, 2006