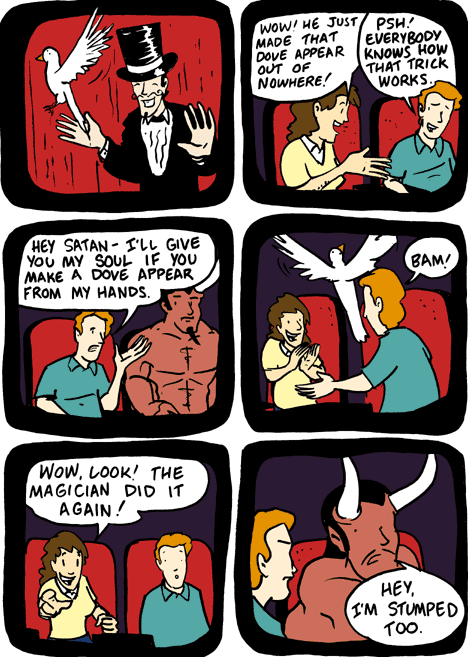 2006-09-10
Johnny Milldawg has SOLVED THE PUZZLE




In point of fact, he actually had it done a few days ago. I just hadn't mustered the unlaziness to decipher whether or not it was correct.

ADDITIONALLY, I will not be doing another crossword for a few weeks. I'm working on a new project, and need to focus on it more than on coming up with new puzzles.

I PROMISE IT'LL BE AWESOME.
2006-09-07
Hey kids, check out Phil and Philet's new webcomic, PUPPIES.

Also, I'm currently looking for artists to work with on some further webcomic projects. If anyone is interested in working on comics with me in an artistic capacity, please drop me a line. I can't pay yet, but I can offer a lot of traffic.

Please, only people who know what they are doing and are reliable.