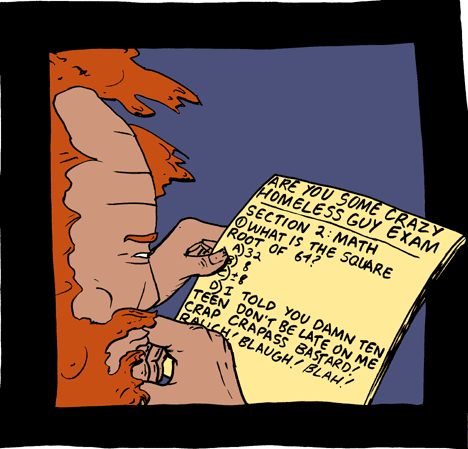 September 14, 2006

September 13, 2006

September 12, 2006

Thanks for everyone sending info looking for artists. I'm still sorting through things. I've found an artist for one project, but I'm still looking for someone to take over art duties for Chason!. Please keep submitting. I will do my best to respond to every email personally once I have made a choice.
September 11, 2006

September 10, 2006

Johnny Milldawg has SOLVED THE PUZZLE




In point of fact, he actually had it done a few days ago. I just hadn't mustered the unlaziness to decipher whether or not it was correct.

ADDITIONALLY, I will not be doing another crossword for a few weeks. I'm working on a new project, and need to focus on it more than on coming up with new puzzles.

I PROMISE IT'LL BE AWESOME.