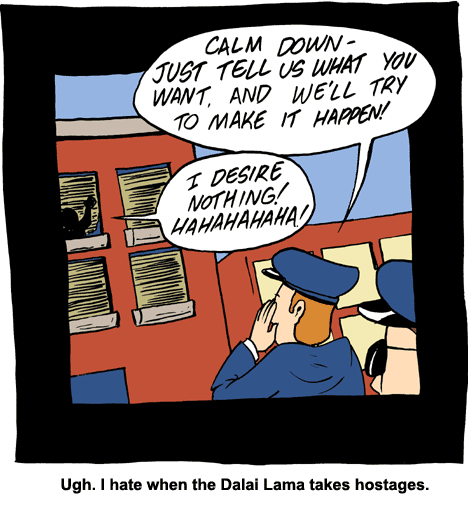 2007-03-24
Sorry for the late update, but the votey comic is new. So, technically you're getting two comics today! Wooh!
2007-03-22
CARTOONIST'S BLOCK. ARGH! I'LL FIX THE VOTEY COMIC TOMORROW
2007-03-20
I picked a good day to link him, because today's
Debt On
is pretty great.
I owe Scott a link for a commission I did, but it's also a really good comic. So, it's good, and kept me teetering on the brink of starvation for just a little longer. Go read.