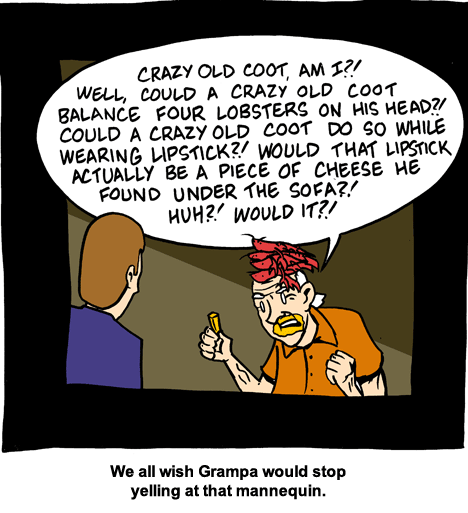 June 23, 2007

June 22, 2007

June 21, 2007

WOOH. Still on schedule, baby! I have been doing a lot of stuff outside of SMBC, so the fact that I've kept up with it on time this whole week is slightly remarkable.
In other news,
The Cap'n
continues to be freakin' amazing.
Also, the
forum
is really taking off lately thanks to a lot of new members. Don't miss your chance to get in on it BEFORE it's cool.
June 20, 2007

June 19, 2007