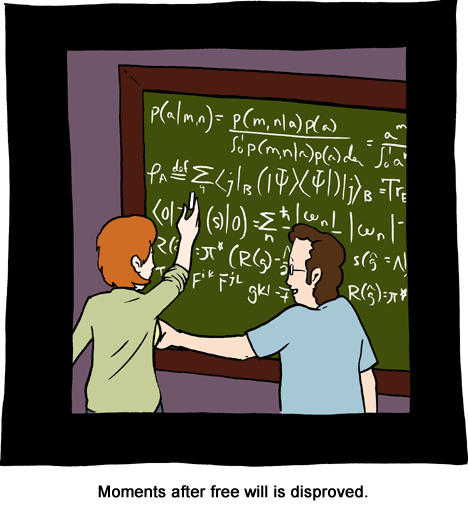 March 29, 2009

Today's linky homey is the lovely and talented Eric Millikin of
Fetus X
. Kelly and I hung out with he and his ladyfriend at a dinner during NEWW and exchanged erotic regards.
March 28, 2009

HOWWWWDEEEEEE!
Today's linky homey is the awesome Jorge Cham of
PhD Comics
. If you're a grad student... well... you probably already read it.
March 27, 2009

Today's linky buddy is Bill from
Unshelved
If you are a librarian or a book nerd, this is your comic.
Bill was a really cool guy I met at NEWW. He gave me a copy of his book, which Kelly and I read on the trip home. He also played "Live and Let Die" on a ukulele. In short, it may be love...
March 26, 2009

BAM! Update before midnight. It's like I'm a god...
Today's linky pals are
Rob
and
Randall
. They are titans of the webcomics universe, and nice guys in general. I had the pleasure of sharing a table and a panel with them at NEWW. Now that I've linked them, their success is assured.
Also, Edminster reminded me to announce the winner of the caption contest.
(drum roll...)
BAM. The winner was Signious. You can see his caption at the bottom of
this page.
March 25, 2009

Day three of the unending cavalcade of thankyous from Comic-Con goes to Blondie and Kev from
Caf-Fiends
. They are SAINTS.