Posts: 45
Joined: Sun Sep 16, 2018 8:49 pm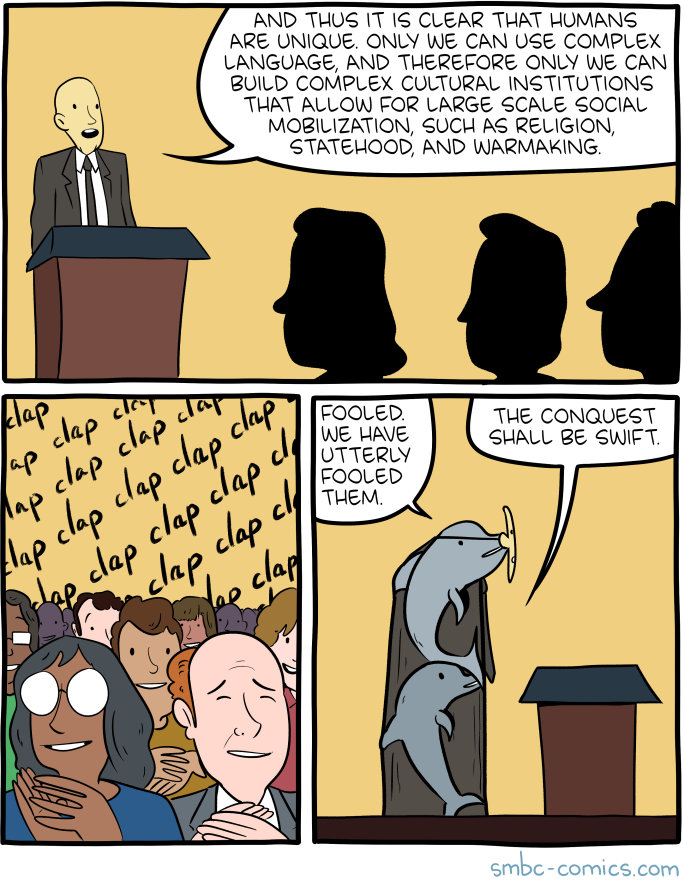 May I be the first to say "
So long and thanks for all the fish
?"
Your're welcome.
---
Posts: 16
Joined: Sun May 27, 2018 8:29 am
I'm thinking Adams' dolphins were a lot less confrontational. His mice, however...

I'm also thinking that the social awareness showing from "May I be the first" kind of illustrates just how quick the conquest is going to be. Unless Adams was right, of course. Well, right-er.
Now probably a Bayesian monist.
---
Posts: 36
Joined: Sat Jul 15, 2017 10:58 am
I for one welcome our new cetacean overlords.
"Most of the quotes you read on the internet are misattributed." - George Washington
---