so close, yet so far
Posts: 2114
Joined: Wed Aug 11, 2010 10:51 am
https://www.smbc-comics.com/comic/love-hurts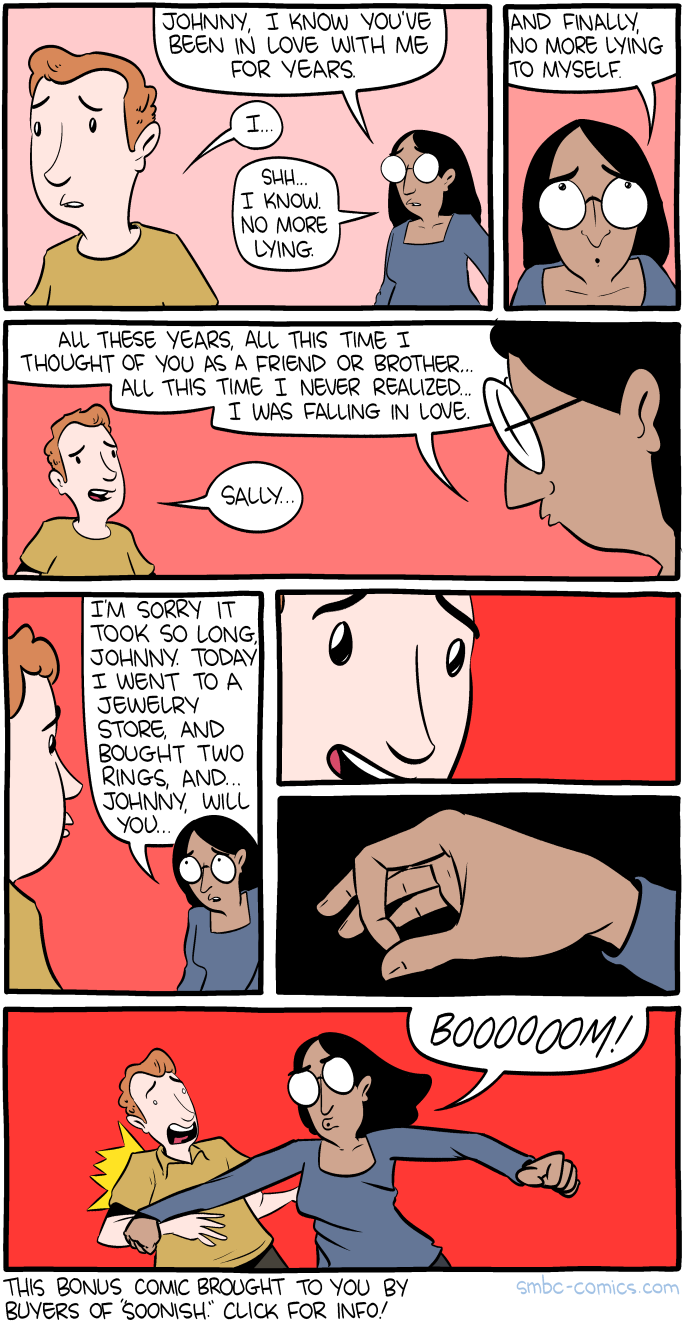 Why does she punch him?
Last edited by
Astrogirl
on Fri Dec 22, 2017 11:11 am, edited 1 time in total.
---
Jamage
It's the circle game - I think it started as a Malcolm in the Middle thing? Basically you make a ring with your thumb and forefinger and if you can trick someone into looking at it you get to punch them in the arm. (Source: I work with 12-15 year olds and they think this is the height of sophisticated humor.)
---
---
---
Guest
Technically, you have to make them see the sign at or lower than your waist.
---