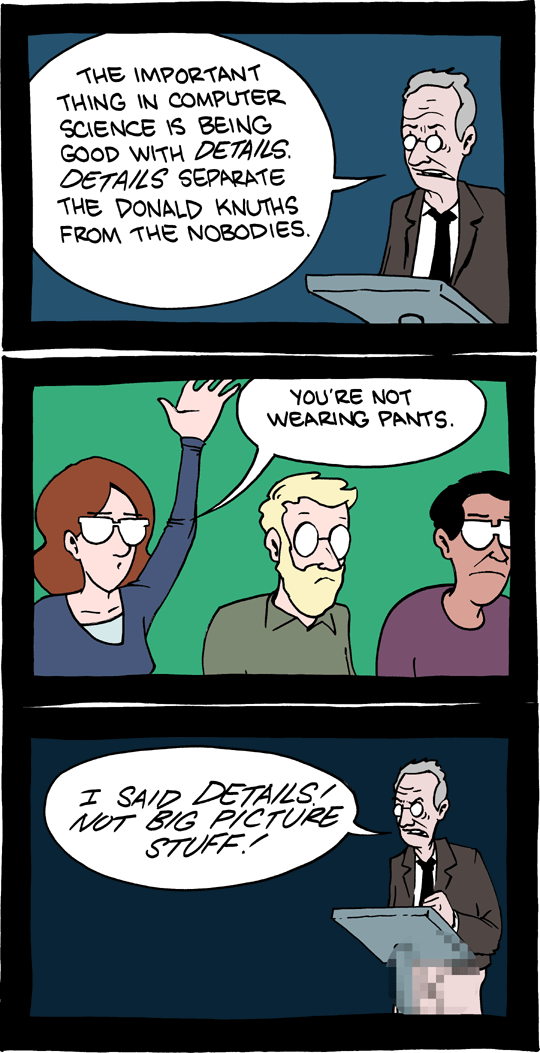 April 17, 2011

Kapow! The book launch party is coming up in
just a few weeks
! If you're in New York or the New York area, please come by! Should be fun, and perhaps with a few surprises :)
April 16, 2011

Holy balls.
Coolest kickstarter ever.
These guys make TREBUCHETS. How? WITH LASERS. Why? FOR SCIENCE. They only have 5 days to make their goal, so if you're in the market for a trebuchet, give it a look.
April 15, 2011

Kapow! We've reconstituted the
SMBC Facebook Club.
Check it out for updates and such.
April 13, 2011

BAM! Hot dang, the SMBC Books are going to press now. Exciiiiiting!
BAHFest London 2016
(Evolution Theme)
BAHFest London 2016
(Big Science Theme)