Ten Emerging Technologies That'll Improve and/or Ruin Everything
From a top scientist and the creator of the hugely popular web comic Saturday Morning Breakfast Cereal, a hilariously illustrated investigation into future technologies--from how to fling a ship into deep space on the cheap to 3D organ printing.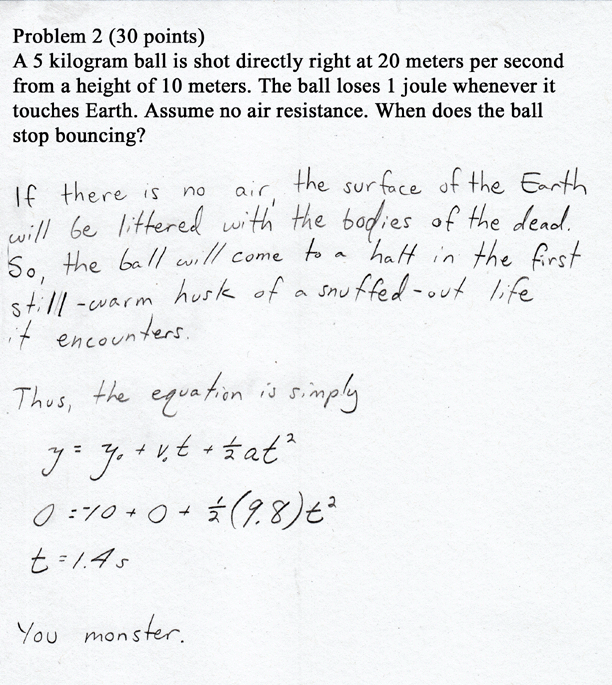 January 15, 2013

Hey New Yorkers! Kelly and I will be in your town on Feb 5 for
Story Collider
.
January 14, 2013

Hey geeks! Final day of James and Marque's KS. Here's a special message from the boys:






January 13, 2013

Only 40 hours left in James and Marque's kickstarter!
January 12, 2013

Hey geeks! James and Marque's kickstarter cooking show has just 3 more days.
And here's a message from our beloved dictator, Lord Ashby:
"SUPERPALS! We've raised over $10,000 for Marque's new show HAND TO MOUTH! THANK YOU ALL SO MUCH! But don't stop now! We have THREE DAYS LEFT to make the best possible version of Hand To Mouth we can! Come help us out and ask us questions during our LIVE BROADCASTS streaming from Marque, Jon, and James' new channel:
BROKE EATS
. We start at Noon PST this Saturday and have events planned all weekend! Cool kids are subscribing BEFORE there's new content to watch."
January 11, 2013