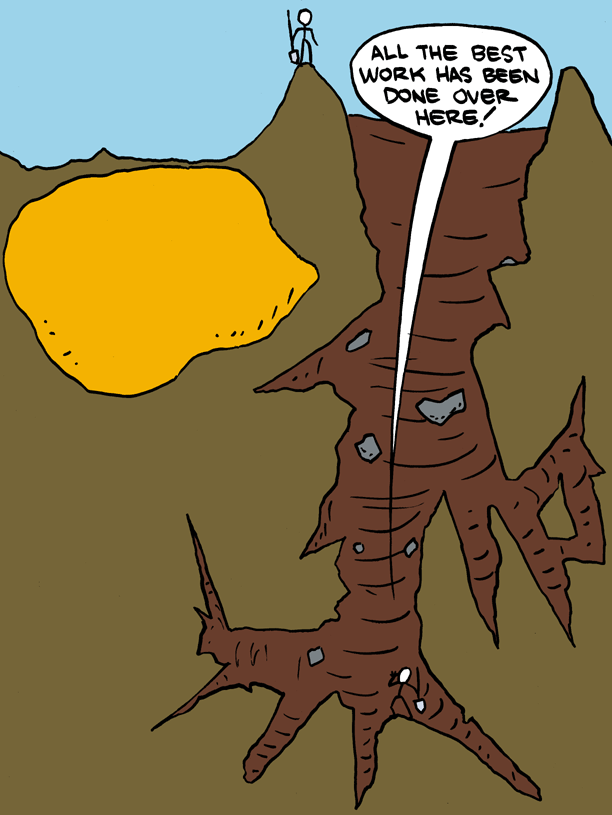 January 24, 2013

THANK YOU ALL SO MUCH. WOW. It's really encouraging to know that I can do geeky jokes without having to worry about the bottom line too much.
We've still got some cool surprises in store. So, please check it out and consider snagging a book. Thanks again.
<3, Zach
January 22, 2013

Tomorrow the kickstarter launches! More information soon. Also, you may want to brush up on your Chemistry.
January 21, 2013

James and the SMBC Theater crew are giving away their collection of James' favorite sketches!
January 20, 2013

For the record, I swear I know that strings of correlation don't work in real life. Also, we'll be launching a kickstarter in just a few days now. Prepare for GLORY!
BAHFest London 2016
(Evolution Theme)
BAHFest London 2016
(Big Science Theme)