Ten Emerging Technologies That'll Improve and/or Ruin Everything
From a top scientist and the creator of the hugely popular web comic Saturday Morning Breakfast Cereal, a hilariously illustrated investigation into future technologies--from how to fling a ship into deep space on the cheap to 3D organ printing.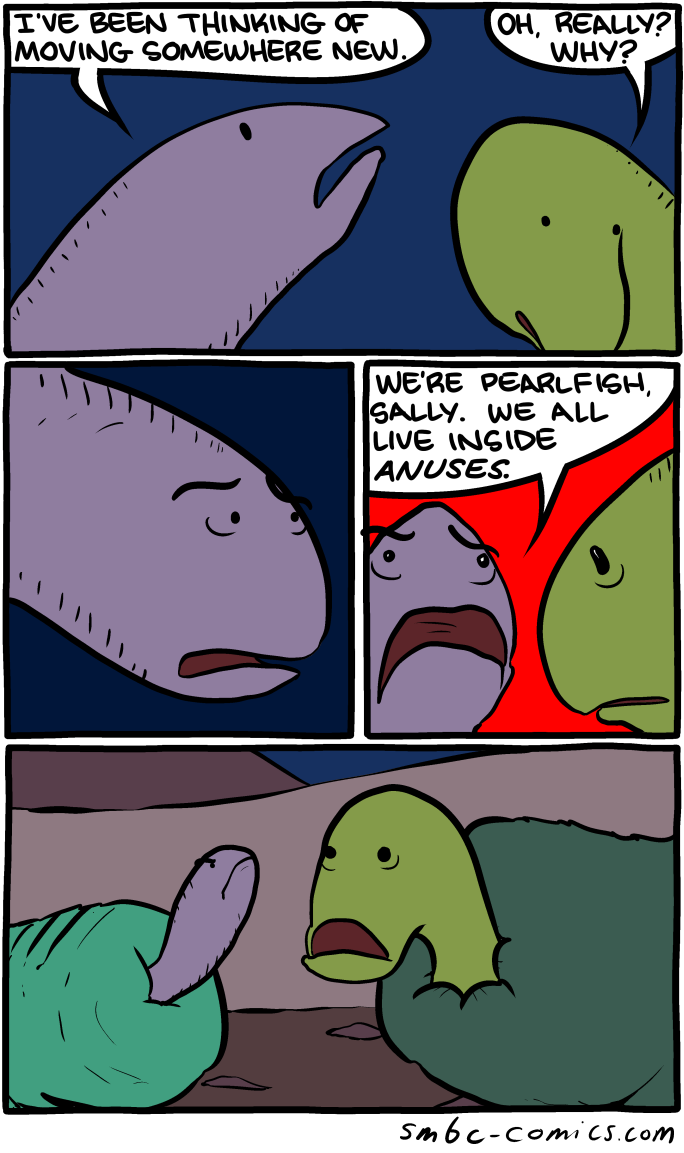 May 6, 2014

This may be a new record for dumbest SMBC ever.
May 5, 2014

May 4, 2014

May 3, 2014

(NSFW) My friend Spike has a new compendium of comics. It's a classy collection of sexy comics, most of which were written and illustrated entirely by women. They're finishing their kickstarter in the next two days,
so please give it a look!
May 2, 2014