Ten Emerging Technologies That'll Improve and/or Ruin Everything
From a top scientist and the creator of the hugely popular web comic Saturday Morning Breakfast Cereal, a hilariously illustrated investigation into future technologies--from how to fling a ship into deep space on the cheap to 3D organ printing.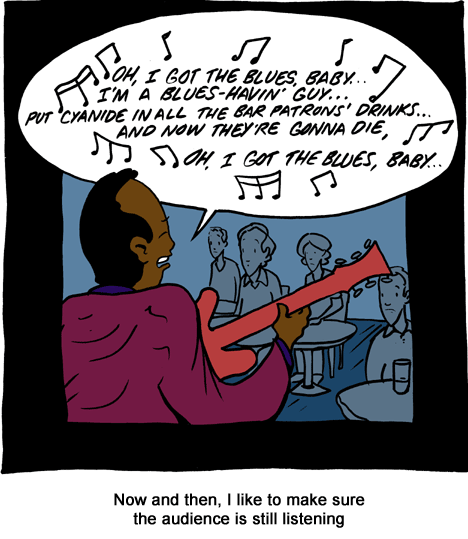 January 4, 2008

Quick, make up your own blues lyrics!
January 3, 2008

And now it's on to Ayn Rand, which I haven't read in years. Pray for my soul...
January 2, 2008

Man, I think it's been over a year since I took a cheap shot at D&D players.
January 1, 2008

Ringin' in the new year with a YO MAMA joke.
Just finished reading Alan Greenspan's new memoir. Now, finally getting around to reading The Hobbit.
Anyone a fan of either?
UPDATE
I started
a city
.
December 31, 2007

Since I usually update after midnight, HAPPY NEW YEARS, JERKS!