Ten Emerging Technologies That'll Improve and/or Ruin Everything
From a top scientist and the creator of the hugely popular web comic Saturday Morning Breakfast Cereal, a hilariously illustrated investigation into future technologies--from how to fling a ship into deep space on the cheap to 3D organ printing.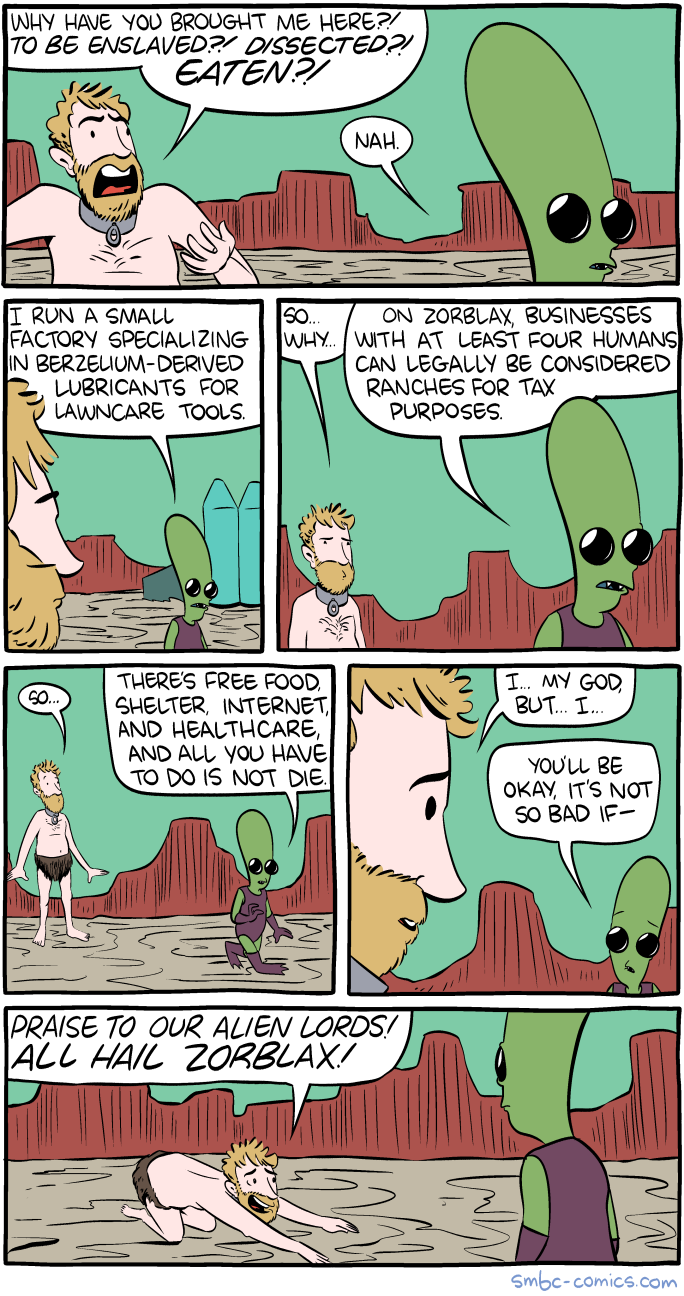 January 26, 2017

BAHFest London tickets are on sale for our show March 25! Come see me, Tom Scott, Simon Singh, Helen Keen, and more for 2 hours of bogus scientific theories.
FYI, we only have half as many tickets for sale as last year, since we decided to do one combined show instead of two on different topics. SO, a word to the procrastinators - these will likely sell out early.
January 25, 2017

January 24, 2017

Hey Boston! Three weeks left to get in your proposal to speak at BAHFest MIT 2017!
January 23, 2017

January 22, 2017