Ten Emerging Technologies That'll Improve and/or Ruin Everything
From a top scientist and the creator of the hugely popular web comic Saturday Morning Breakfast Cereal, a hilariously illustrated investigation into future technologies--from how to fling a ship into deep space on the cheap to 3D organ printing.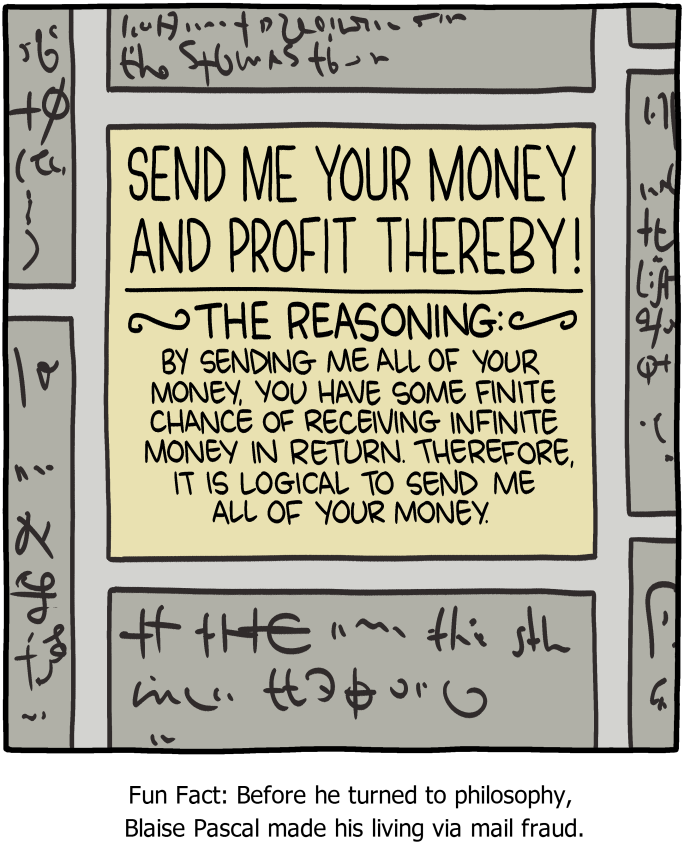 May 7, 2017

May 6, 2017

May 5, 2017

May 4, 2017

Sanity is low, morale is high.
May 3, 2017

Have I mentioned lately that me and Kelly wrote a book about future science and technology that's LOADED with brand new comics? It's called SOONISH, and jeez, we'd appreciate if you'd grab a copy.