Ten Emerging Technologies That'll Improve and/or Ruin Everything
From a top scientist and the creator of the hugely popular web comic Saturday Morning Breakfast Cereal, a hilariously illustrated investigation into future technologies--from how to fling a ship into deep space on the cheap to 3D organ printing.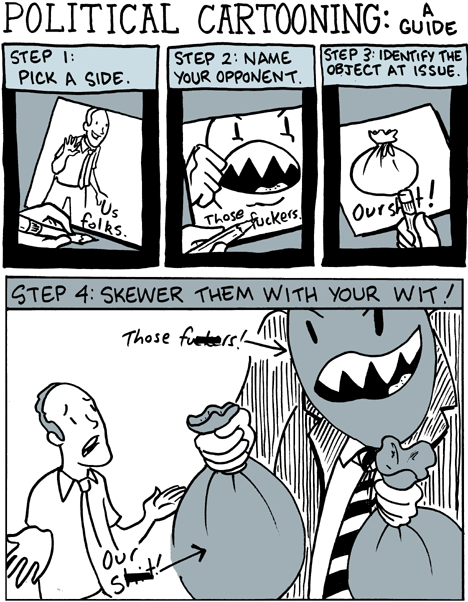 July 2, 2008

Now and then, Mom and Dad ask whether I plan on trying my hand at political cartooning. I'm pretty sure this is as close as I'll ever come.
July 1, 2008

BAM. Gonna try to do another update either later tonight or early-ish tomorrow.
June 30, 2008

Spent today puking and I STILL draw for you. Who loves ya, baby?
June 29, 2008

June 28, 2008

So, I'm going to be at
SDCC
this year. For anyone going who wants to meet, below are some pics by which to identify me, as I will not have a booth.
Also, to pique your interest, here's a look at the booklet I'll be handing out. It'll be a hand-printed booklet of some favorites from this year. If you catch me and I still have copies, I'd be happy to sign the name of someone famous for you.