Ten Emerging Technologies That'll Improve and/or Ruin Everything
From a top scientist and the creator of the hugely popular web comic Saturday Morning Breakfast Cereal, a hilariously illustrated investigation into future technologies--from how to fling a ship into deep space on the cheap to 3D organ printing.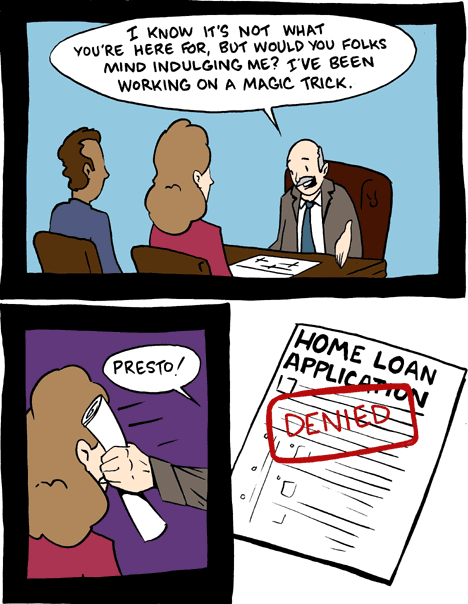 September 22, 2008

FOLKS--

I'll have a longer post later (I'm typing this from Optics class, to which I really need to pay attention), but so you know, I've opened up the first 480 comics for your viewing enjoyment. The art's a little rough, but I think the jokes hold up okay. For old readers, it's a chance to browse the stuff from long ago. For new readers, consider this the day I updated with 481 comics.

Love,

Zach
September 21, 2008

Today's webcomic homey is
Creatures in My Head
by Andrew Bell. Every other day, he takes a phrase and draws a monster based on it. The art is amazing, and (just a little) reminiscent of Brian Froud. Great stuff.
Also, I'm looking for a way to revitalize the forum. The first thing I want to do is get nicer forum software. Anybody have any recommendations?
September 20, 2008

Today's webcomic homey is Randy Milholland's rather famous
Something Positive
. It's one of the best written strips in webcomics, and it's also the best ad buy you can make if you're advertising on a comic site.
September 19, 2008

Big thanks to the guys at
Explosm
for the friendly link. I had a brief opportunity to chat with them at Comic-Con, and they seem like really cool guys. You probably all already read their strip, but go check it out anyway.
ALSO, Scott Kurtz just came at with a cartoonist's fantasy of a product - a
resin maquette of his character, Scratch
. If you're a reader of his, or a fan of cats holding wrenches, I highly recommend it.
September 18, 2008

I'm not sure if this is hilarious or makes no sense. But, it's 2am, and I'm tired as hell.
Today's webcomic linky is
Goats
! It's one of the oldest still-running comics online. In fact, around 1998 when I was drawing my first webcomics, Goats was one of the inspirations. Check it out!