Ten Emerging Technologies That'll Improve and/or Ruin Everything
From a top scientist and the creator of the hugely popular web comic Saturday Morning Breakfast Cereal, a hilariously illustrated investigation into future technologies--from how to fling a ship into deep space on the cheap to 3D organ printing.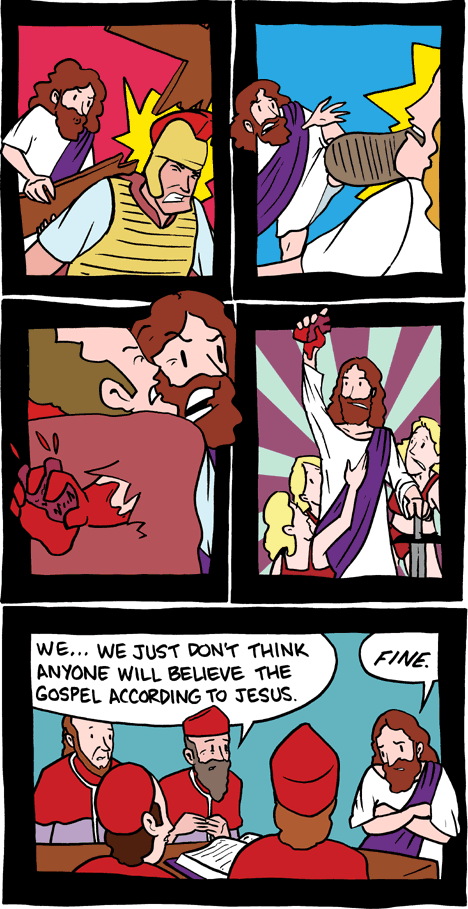 April 9, 2009

BIG ANNOUNCEMENT:
My longtime collaborators, Chris Jones and James Ashby, have joined forced with me to make a
new and kid-friendly comic
. There is only limited violence and pretty much no dirty jokes, but I think you guys will appreciate the humor.
Enjoy! It'll update M-W-F.
April 8, 2009

April 7, 2009

Sorry for the late update, but there's some COOL STUFF on deck. We should have a couple neato announcements this week. WOOP.
April 6, 2009

Blurgh. Taxes are for JERKS.
April 5, 2009

BAM.

I spent 2 hours Thursday trying to solve a differential equation, but never quite getting the answer listed in the book. This morning, I showed it to Kelly to explain why I was right and the book was wrong. Like MAGIC, I get the right answer.

Long story short- math is for jerks.