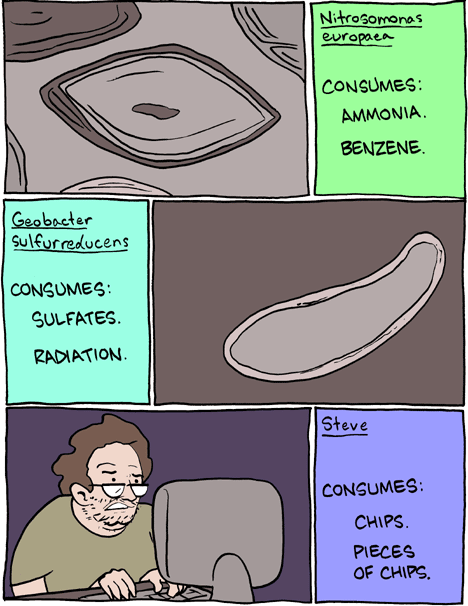 July 20, 2009

Somehow, whenever there's too much stuff going on in my life, I always end up doing multi-panel science jokes. I guess that's better than crack. Or, anyway, it's a lot cheaper.
July 19, 2009

It's 3:36AM, but by jeepers I have updated. This year's streak of updates ROLLS ON.
July 18, 2009

You're all gonna come see me at SDCC, right?
July 17, 2009

BUY TICKETS TO OUR SHOW AT COMIC-CON
. Please.
Prep for SDCC is threatening to kill me. BUT, soon it'll all be over, and I can go back to nice things, like ever answering email...
July 16, 2009

Somehow I have neglected to link the awesome
Buttersafe.
It's by Raynato Castro and Alex Culang, and it's chock full of AWESOME. Definitely a worthy addition to your bookmarks.
BAHFest London 2016
(Evolution Theme)
BAHFest London 2016
(Big Science Theme)