Ten Emerging Technologies That'll Improve and/or Ruin Everything
From a top scientist and the creator of the hugely popular web comic Saturday Morning Breakfast Cereal, a hilariously illustrated investigation into future technologies--from how to fling a ship into deep space on the cheap to 3D organ printing.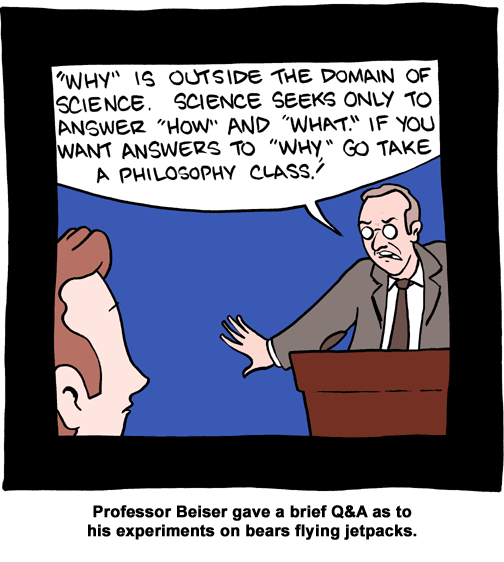 October 18, 2009

Day 1 of APE was pretty cool. Got to hang out with a lot of awesome
Topatoco
peeps. The
new shirt
seemed to be doing well!
Oh, and I totally met
Kate Beaton
. Jealous?
October 17, 2009

Bam! See y'all at APE tomorrow!
October 16, 2009

Couple things, peeps!
First, San Francisco Area-ans, come see me at
APE!
ALSO, Felicity Doyle, whom you may know as one of our reporters in the Superman sketch, has a food review blog. It's called
Felicious Food
. If you're an LA food nerd, it'll come in handy.
(Oh, and
the new shirt
has already outsold one of my oldest shirt designs. Thanks Internet!)
October 15, 2009

October 14, 2009

True story.

I've gotten a bit behind on my reading schedule, though a bit ahead on my math/science. I've got the upside-down triangle within my grasp, which is (I'm told), when you get to act like you know a little.