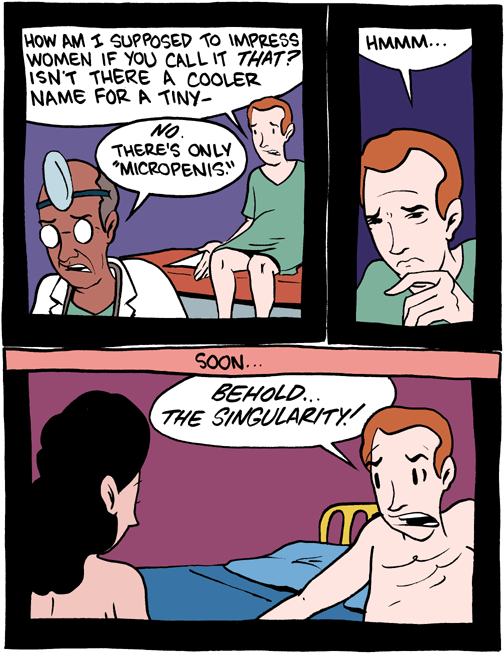 February 25, 2010

Boom! Another
favorite SMBC Theater
up at Funny or Die. This is from our first shoot EVER!
February 24, 2010

Man, I'm tired. Hope this one makes sense...
Also, we're working on a
Spanish language SMBC
. Cool, eh?
February 23, 2010

Sorry for the late update! Didn't get home till around 10 last night, after a loooong day of stressful travel. Wheee!
February 22, 2010

New video day! This is one of the first we ever shot, but we just recently got the effects put in...
BAHFest London 2016
(Evolution Theme)
BAHFest London 2016
(Big Science Theme)