Ten Emerging Technologies That'll Improve and/or Ruin Everything
From a top scientist and the creator of the hugely popular web comic Saturday Morning Breakfast Cereal, a hilariously illustrated investigation into future technologies--from how to fling a ship into deep space on the cheap to 3D organ printing.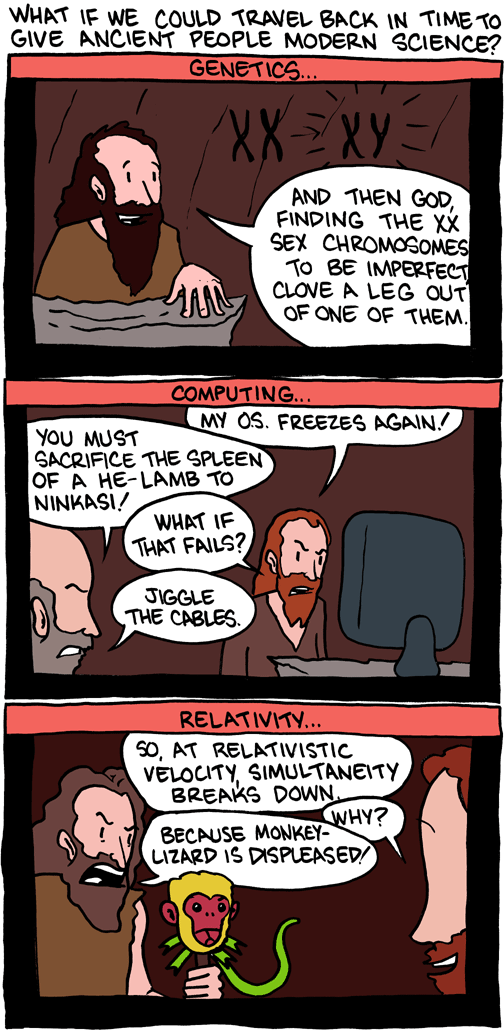 April 17, 2010

Updating from the 16th floor of the Red Roof Inn in Chicago. Come see our panel with Explosm at C2E2 at 3pm Saturday. It should be not all that awkward!
April 16, 2010

Off tomorrow for C2E2. Come see us!
April 15, 2010

April 14, 2010

Whee!
Chicagoans! I, JP, and James will be boothing at C2E2 this weekend. We'll also be doing a panel with the super-keen dudes from
Explosm
. Read all about it in JP's blog post
here
(scroll down).
April 13, 2010