Ten Emerging Technologies That'll Improve and/or Ruin Everything
From a top scientist and the creator of the hugely popular web comic Saturday Morning Breakfast Cereal, a hilariously illustrated investigation into future technologies--from how to fling a ship into deep space on the cheap to 3D organ printing.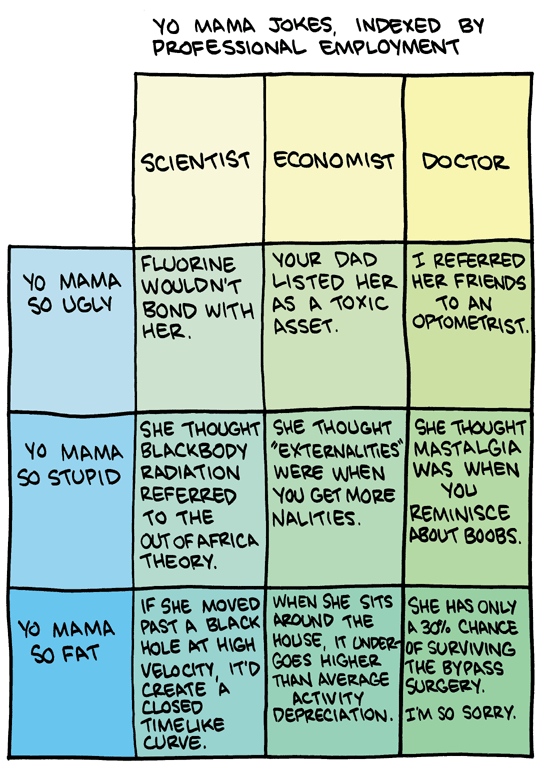 September 20, 2010

New video! (maybe NSFW)
If you like videos like this, check out our
Facebook fan club
!
September 19, 2010

Hey kids! Are you LA based? Do you want to intern for SMBC Theater? Send an email to internships AT smbc-theater.com! Please include a list of reasons why you want to intern for SMBC and a list of your qualifications/character traits. This can be between a paragraph and a page. Sign it with your name.
September 18, 2010

September 17, 2010

I'll make you a deal, turbogeeks:
If
this makes its goal of 500k
I'll start adding voteys to all of the old comics, once a day, until they're done. Tell your friends!
September 16, 2010

Kapow! Guess what!
SMBC Theater
will be doing a panel at NYCC. Come by and check it out. We'll be making announcements and showing newwww videos!