Ten Emerging Technologies That'll Improve and/or Ruin Everything
From a top scientist and the creator of the hugely popular web comic Saturday Morning Breakfast Cereal, a hilariously illustrated investigation into future technologies--from how to fling a ship into deep space on the cheap to 3D organ printing.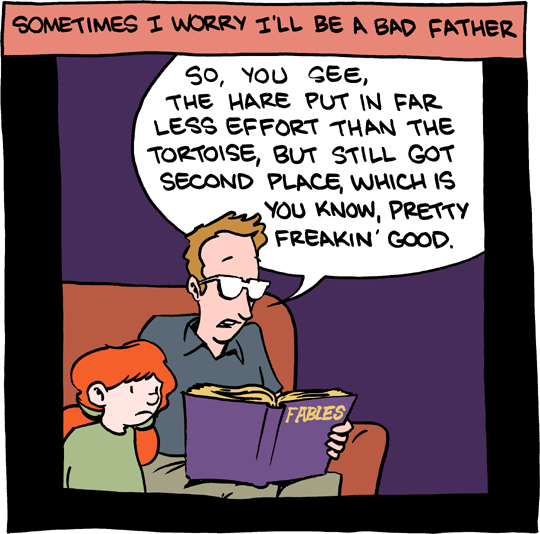 April 22, 2011

Today is my 2,222nd comic. You'll have to wait 1,111 days for another day like today. Also, tomorrow: 18 panel EXTRAVAGANZA.
April 21, 2011

Pow! Looks like people really like
the new video
.
Also, Official Shout-Out, to Portuguese SMBC reader, Joao.
April 20, 2011

POW. Posted some mightily dorky stuff in
the fan club
today.
April 19, 2011

POW! Oh man, I totally got a kindle. Hopefully the combination of a kindle and
Project Gutenberg
won't make me disappear off the face of the Earth...
April 18, 2011

New video! The beard is real!