Ten Emerging Technologies That'll Improve and/or Ruin Everything
From a top scientist and the creator of the hugely popular web comic Saturday Morning Breakfast Cereal, a hilariously illustrated investigation into future technologies--from how to fling a ship into deep space on the cheap to 3D organ printing.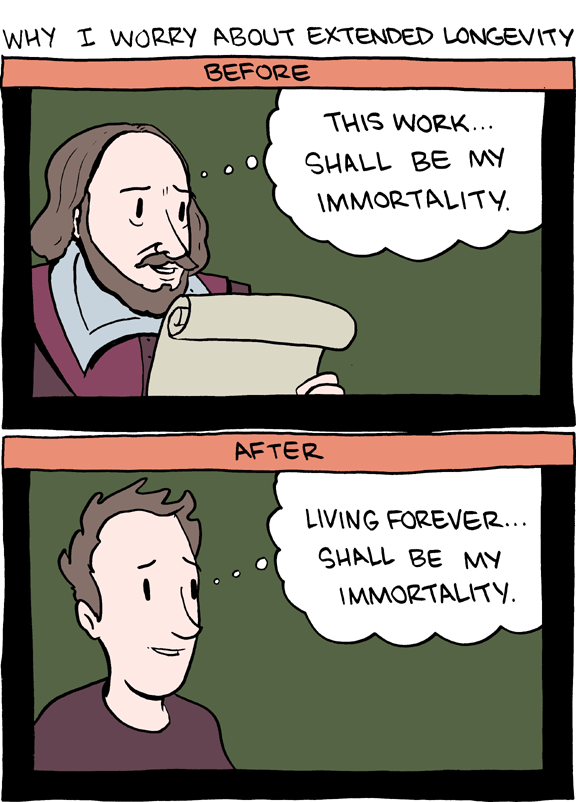 July 7, 2011

July 6, 2011

Hey geeks! Last call - if you live in Northern California and want to get a signed book, come to Bizarro World in Davis at 5pm tomorrow!
July 5, 2011

Hope you had a nice Sour Grapes Day, Britain.
July 4, 2011

KERPOW. Don't forget to come see me in Davis Wednesday at 5pm at Bizarro World. I'll be signing books and giving out free high fives.
July 3, 2011

How NoCal people, don't forget to come see me for a book signing at
Bizarro World
in Davis on July 6 at 5pm!