Ten Emerging Technologies That'll Improve and/or Ruin Everything
From a top scientist and the creator of the hugely popular web comic Saturday Morning Breakfast Cereal, a hilariously illustrated investigation into future technologies--from how to fling a ship into deep space on the cheap to 3D organ printing.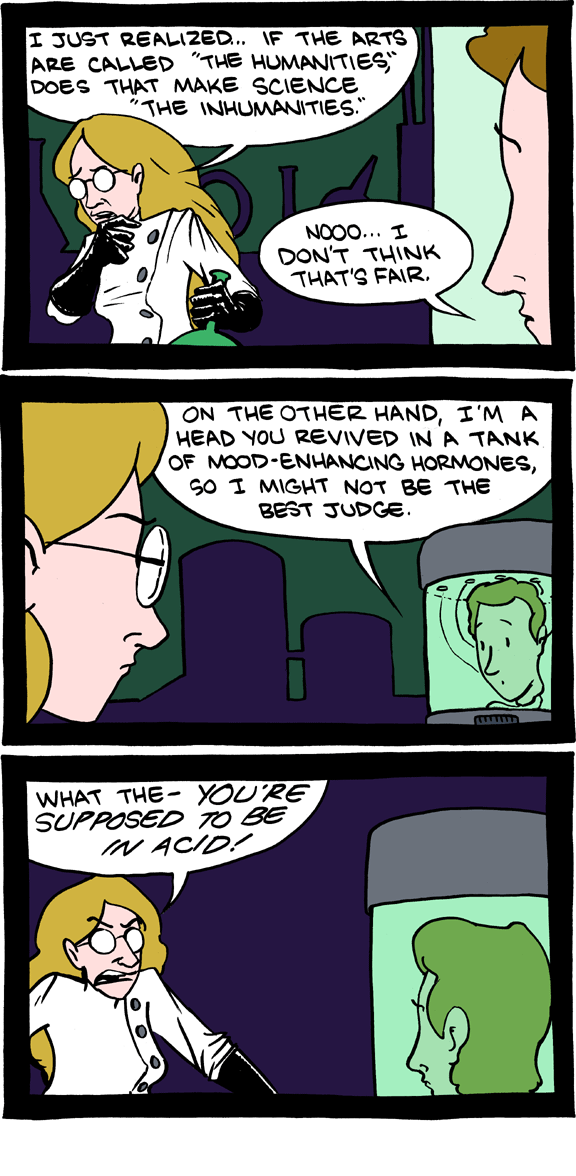 October 7, 2011

KERBLAM! Today's comic features a cameo by SMBC reader Samantha Cumper, who is an evil scientist, I assume.
Also, if you're in the UPenn area on Oct 18,
come see me
!
October 6, 2011

RIP Steve Jobs, who recognized that beauty and technology can sit on the same pedestal.
October 5, 2011

October 4, 2011

October 3, 2011

Just because I love it, here's the newest smbc theater again: